Collagen Therapy with Colway International

For the coming weeks - from 01.06 to 21.06. - we have prepared a promotional campaign for you under the slogan Collagen Therapy. The special offer will include sets, in which you can find our collagen bestseller - Native Collagen Pure in the company of other products, thanks to which you will take care of the condition of the face, hands, body or skin around the eyes.
Did you know that Native Collagens is:
REGENERATING - which was confirmed by 92% of respondents
IMPROVING SKIN ELASTICITY - for 96% of respondents
SMOOTHING - confirmed by 96% of respondents
FIRMING – what was confirmed by 96% of respondents
This is the perfect moment to introduce Native Collagen to your daily care for good.
Offer available: 01-21.06.2021
From the status of Registered customer
Exfoliating mask
Native Collagen Pure
Double C Glow skin drops
By applying the Exfoliating mask, you will cleanse and exfoliate the old epidermis, and thus prepare the skin for better absorption of collagen and active ingredients from your face cream.
Micellar water
Masterpiece
Native Collagen Pure
If you cannot sleep because of the crow's feet, bruises or swelling around the eyes, this set for the care of the delicate eye area is made just for you.
Exfoliating mask
Nourishing hand cream
Native Collagen Pure
Beautiful, well-groomed hands are our flagship and dry hand skin ages quickly... Take care of your hands with attention, use #CollagenTherapy so that you can enjoy beautiful, young-looking hands for as long as possible.
Body scrub
Native Collagen Pure
Before you expose your body to the first summer sun rays, it is worth taking care of exfoliation of the old epidermis and proper hydration, in short, regeneration of the skin after winter. This is important because the entire care ritual will take you several minutes and will help you avoid discolouration and get a beautiful, fresh skin colour ready for your first summer adventure with the sun.
Start #CollagenTherapy with us and immerse yourself in the beneficial effects of collagen for your skin!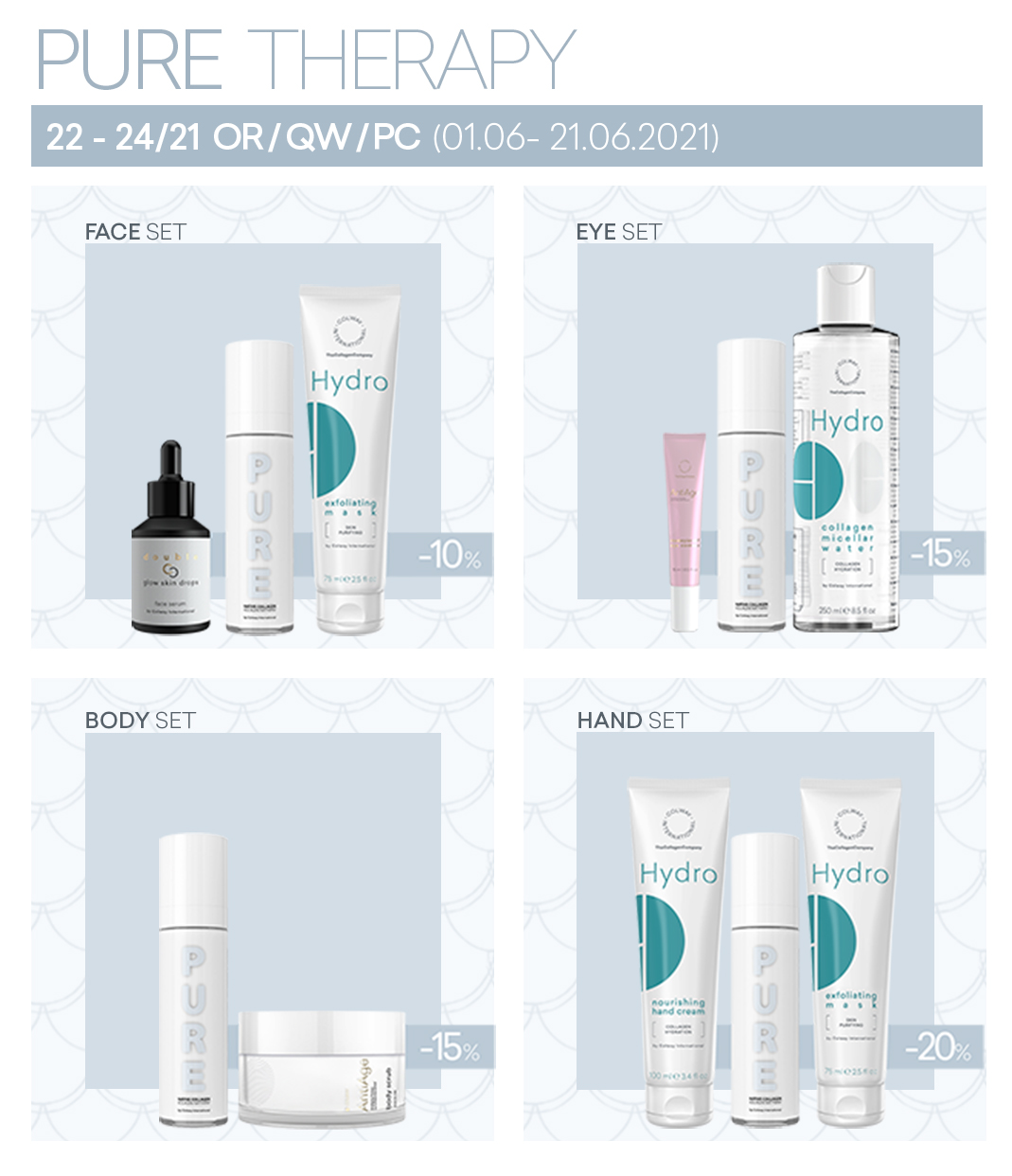 Back to list